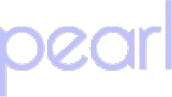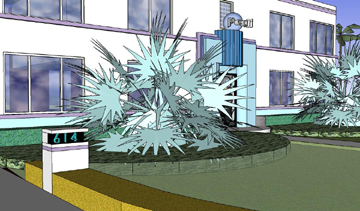 This Orlando Luxury unit affords...
Historic charm of Art Deco Restoration
780 Sq. Ft. of Luxury Apartment space
Only 1.4 Miles from Downtown Orlando
3 parks within walking distance
Luxury Apartment Living
...and more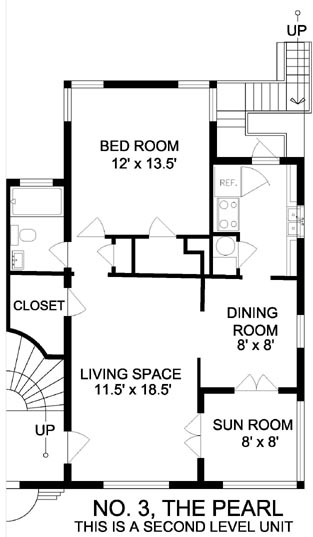 THIS ORLANDO LUXURY APARTMENT WILL BE AVAILABLE FEB 12, 2009
.........................
HOME

$1050.00 PER MONTH ORLANDO RENTAL
The Pearl Building
Apartment No. 3

This newly upgraded luxury apartment is a one bedroom, 780 square foot renovated space. The pearl, an Art Deco Streamline Moderne building, is currently undergoing a complete renovation.

This unit contains 54 square feet of closet space, with closet organizers and ample lighting to suit your storage needs.

Your 75 square foot luxury kitchen is a chef's dream with granite countertops, new black finish appliances and new rosewood finish cabinets with ample storage capacity.

Located adjacent to your kitchen is a 92 square foot of dining space. Your dining room windows let in Westerly light. This Luxury room is finished with restored hardwood floors and authentic art deco lighting.

Your brightly lit Orlando luxury apartment sunroom contains 74 square feet of space. This room has two sets of original French doors and original Mediterranean Art Deco tile floors with a central medallion. This Northerly lit room works perfectly as an office, conservatory, artist's studio or a space for other creative endeavors.

The 220 square foot living space of this Orlando luxury apartment contains original hardwood floors with Northerly windows providing ample natural light. The large walls in this room provide great space to display your artwork and situate your furnishings to your needs. There are two cable/data and phone ports in this room for various arrangements of your entertainment system.

Your 40 square foot luxury bath contains the original restored floor tile. The original iron bath tub has been newly refinished with a sturdy German inspired Kohler shower head providing ample water and massage capabilities. Other amenities of this luxury apartment bath are chrome fixtures, pedestal sink, and a dedicated linen closet.

The Southerly facing bedroom contains data/cable and phone connections in two locations. This luxury bedroom has restored hardwood floors, and 170 square feet of space. The two sets of corner windows let in an abundance of Southerly light.

This Orlando luxury apartment comes with a dedicated garaged parking space with storage capacity overhead and remote roll-up garage doors. Garaging your car overnight eliminates the surprise of door dings that comes with high-rise living.

This unit is undergoing final tweaking of the luxury apartment interior design which is scheduled to be completed before Move in February 1, 2009.

The laundry room is located adjacent to the parking structure, with a dedicated lockable storage locker for your laundry soaps and softeners.

Due to this unit being unavailable during renovations, there is no current waiting list. Contact us today to arrange to view this unit and for a February 1 move in date.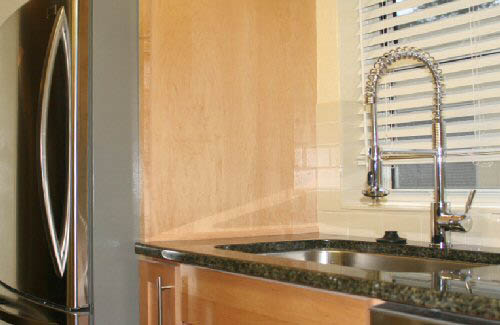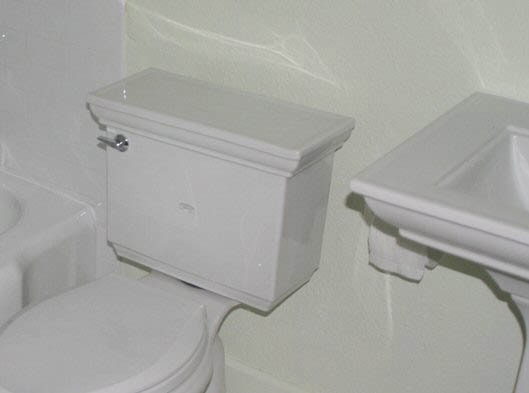 We Are...
Orlando Luxury Apartments Orlando Luxury Apartment
Orlando Historic Apartments
Orlando Art Deco Apartments
Orlando Loft Apartments
Orlando Apartments