Please take a moment to browse our temporary housing website and discover more about our luxury corporate and insurance rental housing units avaible in Orlando, Florida. We are dedicated in striving to create a pleasurable, comfortble, private, safe and convienient temporary home for you, your employees, your corporate guests and others.

Our temporary housing and furnished apartments and houses are not just another apartment, they are stylish residences for corporate and other temporary or short term residential needs. These houses focus on style, comfort, conveniences and are amply supplied for your temporary housing guests needs.

Our temporary housing units are free standing houses, not apartments. Our temporary housing units have no shared walls and offer privacy yet are convenient to downtown Orlando.

This short term furnished tropical rental house and its small innocent adjacent cottage house have a historic citrus industry past.

To learn more about the mystique of this historic citrus industry colonial temporary housing property and its historical citrus past you may view "The Truth Is Stranger Than Florida" episode IN THE GROVES that was filmed historically accurate in this temporary rental house. This episode can be found here and is on the DVR that is in the house.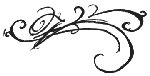 about The Conservatory
Temporary housing in Orlando Florida

This historic building and its adjacent sister, The House On Rails, are a pair of Florida Citrus history treasures. The Conservatory is a temporary housing rental home located in the College Park Neighborhood of Orlando Florida and was built in 1941. There is a small guest house on the property known as The House On Rails that was added to the property in 1950 and is also currently used as temporary housing and corporate extended stay short term housing.

When The Conservatory was built in 1941 it was at a time when architecture was modest and traditional with many Colonial Revival style houses throughout College Park Orlando. The building is a simple colonial L shaped house with two additions for sun rooms in the front and back. These sun rooms were vital to houses that did not have air conditioning as in the home air conditioning was not widely affordable at the time. The main home is a Colonial with faux shake shingle siding and seamed metal roof. The interior is now furnished in an eclectic style. The architecture of the building is of a tropical cottage yet the interior is furnished and styled historically appropriate to when Mr. Morse, founder of Minute Maid Corporation and inventor of frozen juice concentrates owned it. As a well traveled man Mr. Morse had a small colleciton of items that he had brought from various worldwide locations.

This charming tropical temporary rental house has escaped the bulldozers of contemporary developers so prevalent in the last 20 years, making these buildings rare exceptions in the ever-growing city of Orlando, Florida. More surprising is the fact that these undiscovered architectual gems are located two minutes away from Downtown Orlando in the College Park neighborhood.

The second owner of this property was Richard Morse, the inventor of frozen concentrated juice mixes and founder of Minute Maid Corporation who aquired the house to use for his own use and to use the guest house as corporate housing for Minute Maid in the 1960's. The property was purchased by Mr. Morse due to its proximity to the new Minute Maid Headquarters. The location of the new Headquarters was at the intersection of the Orange Blossom Trail (Route 441) and Colonial Drive (Route 50). The Minute Miad building was demolished in 2016 and the site is where the WAWA gas station currently sits. The location is less than 1/4 mile from The Conservatory corporate housing cottage.

The House On Rails (T.H.O.R.) guest cottage is a corporate rental house that is behind this temporary rental furnished home in Orlando. T.H.O.R. was used by Mr. and Mrs. Morse to host their guests and guests of Minute Maid corporation. The Conservatory was used by Mr. and Mrs. Morse as their Orlando home until 1969 when he sold the property. As Mr. Morse was head of National Research Corporaton, the once parent company of Minute Maid, his time was divided. The Morse's maintained their main home in Massachusetts as he was head of research and development for the U.S. Army and later became a lecturer at Massachusetts Institute Of Technology. It only seems appropriate that The House On Rails and The Conservatory host corporate executives and other corporate guests during their establishment residency period or the guest residency as the house once hosted such guests for Minute Maid Corporation.

The house was sold to Mr. and Mrs. George Cheek, who held the property from 1969 to 2015 when the current owners purchased the property and saved it from developer destruction and opened it for corporate short term housing and Orlando Florida insurance replacement housing and temporary housing. The property is well maintained with gardens that host butterflies, birds and other wildlife as well as appropriately furnished interiors. For larger groups corporations may rent both The conservatory and The House On Rails to temporarily house several guests on the same property.

Havig two separate buildings on the same property is extremely valuable as corporate housing for groups where certain directors or officers of a corporation cannot stay in the same building due to their corporate charter or governing laws. This sometimes happens when CEO's and CFO's are not allowed to stay in the same building or fly on the same plane due to these internal regulations. The need to be located close to each other for business purposes yet not allowed to stay in the same corporate housing apartment or building is solved when you rent both corporate housing buildings located on this Orlando Florida property.

The Cnservatory has hosted business executives, celebrities, pilots, traveling doctors and families for their short term or temporary accomodations housing needs.

The propety is fully insured as a temporary housing rental and a furnished corporate housing apartment. This is important to know as the majority of temporary housing units that you may find on sites such as Airbnb, VRBO, and others are typically not professionally insured as this type of rental. This becomes a huge deal if there is an event requiring insurance coverage as a standard home owners or renters policy will deny coverage and cancel a policy that is not properly insured. Our rental properties are fully insured with Proper Insurance corporate housing and temporary housing policies underwritten by Lloyds of London.

As the House On Rails is a historic rental property is is likely that lead based paint may have been used on the interior and exterior at one time in its history. For most of us this is not a huge concern as our contacts with paint do not typically include ingesting it. Lead based paint does sometimes become an issue when toddlers and children come into contact with items painted with lead based paint and children have a habit of sucking on things, particularly when teething. As lead based paint is sweet to the taste the sucking may become chewing and then the paint may crack off and the toddler or child ingest it. It does not take much paint to make a toddler or child sick so it is important that children be kept away from lead based paints. The U.S. EPA makes these brochures available for corporate rental guests and temporary housing guests so that they can be aware of the facts of lead based paints. Please view this EPA brochure regarding lead based paint:

click here for the English versions, Spanish versions, Vietnamese versions, Russian versions, Arabic versions, and click here for the Somali version.


The location, location, location of our downtown Orlando FL temporary housing units!
Several beautiful clean green parks, which are the City of Orlando's trademarks, are within short walking distance. Centrally located, yet in a quiet historic neighborhood buffered by large Live Oaks, one quickly forgets how close all the amenities of Downtown are. The streets of the neighborhood are the historic brick from their beginning, with the neighborhood taxing itself to remove the asphalt and reveal the historic beauty in the late 1990's. A five minue walk will lead you to Lake Adair, Lake Concord, or The Country Club of Orlando.

From October to May a nest of Bald Eagles may be viewed from the rear of the property and actually from the sofa in the living room of The House On Rails. This pair of Eagles has been returning every October since 2003. The tall pine tree that hosts these stoic birds sits on the edge of The Country Club Of Orlando. The Country Club of Orlandois the oldest country club in Florida, established in 1911.


How close is our downtown Orlando Fl temporary housing units to?
The Conservatory is a historic temporary house rental located in Orlando Florida! The Conservatory is located 1 mile from Downtown Orange Avenue,1.9 miles to Amway Arena, 1.2 Miles to Camping World Stadium, 1.9 Miles to Orlando City Stadium Soccer Stadium, 8.6 miles to Lockheed Martin, 1.3 miles to The Florida Hospital, 2.6 Miles to Orlando Regional Medical Center, 12 miles to Universal Studios, 21 Miles to Disney World Corporate and 18 Miles to sea world. Additionall this corporate extended stay rental property is 1 mile from the Orlando Creative Village campuses, 18 Miles to U.C.F., 11 miles to Full Sail University and 8 miles to Valencia College.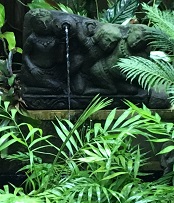 Our Orlando Florida corporate temporary housing and extended stay rental house is professionally designed in an eclectic world traveler style. This luxury unit contains a pastel color palette of blues to mints which enhance the cool relaxing feel of the temporary rental house.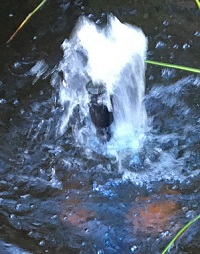 The luxury of modernization with the historic style of this tropical colonial Orlando Florida temporary accomodations rental house. Original bathroom elements with modernized water fixtures and excellent water pressure.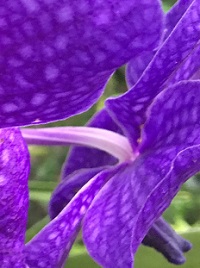 The outdoor areas are appropriately lit at our Orlando FL insurance replacement extended stay housing units. The doorway lanterns are flame effect LED bulbs that promote relaxation and peacefulness.










1 TEMPORARY HOUSING UNIT
2 bedroom | 1 bath | kitchen
dining room | forecourt conservatory
fountian conservatory | doored hallway
private parking | laundry facilities access



CURRENTLY ACCEPTING RESERVATIONS



407-484-6099
click image for larger view of temporary accomodations housing rental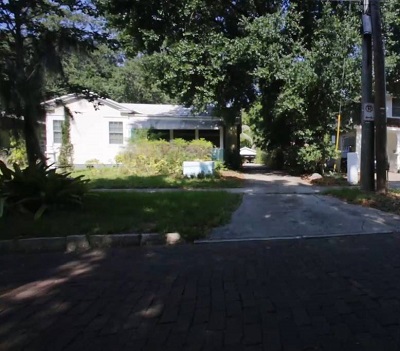 Front of temporary housing unit
tropical colonial styling with flame effect lighting
front conservatory overlooks tree lined street
driveway leads to rear fountain court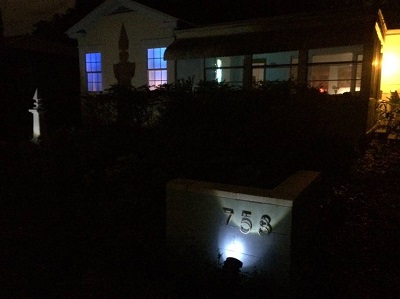 Evening lighting with various effects
address marker on wall for ease of location
temporary housing rental evening lighting
758 Marker for ease of location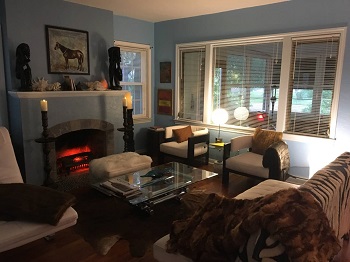 interior living room with natural light
fireplace with faux LED flame effect
varous comfortable seating opportunities
temporary rental living room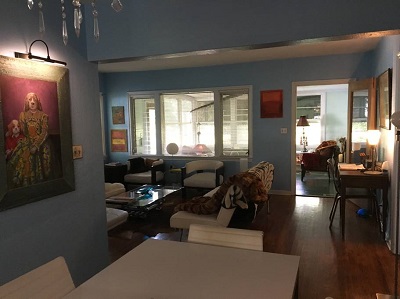 view of temporary rental from dining room to front conservatory
large marble top dining table seats six comfortably
furnished with original artworks throughout
desk of temporary housing unit has google home for guest
use and enjoyment, "Hey Google, play some jazz"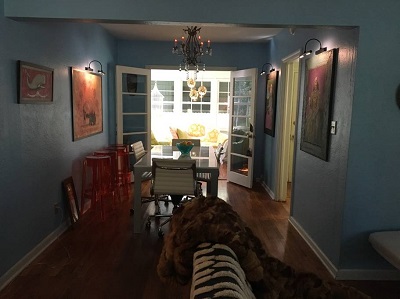 orlando temporary housing unit view from living room
through dining room to rear conservatory
Rear conservatory overlooks fountain courtyard
nighthawk WIFI provides the fastest wireless internet connection.
available in Orlando.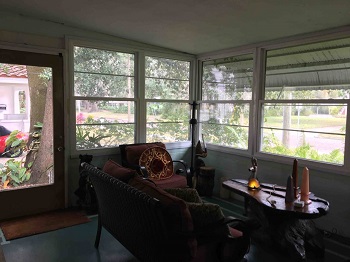 the front conservatory hosts a collection of world traveler decor
with large Florida marlin mount
front conservatory overlooks tree lined brick street
seating for four in this Orlando temporary housing space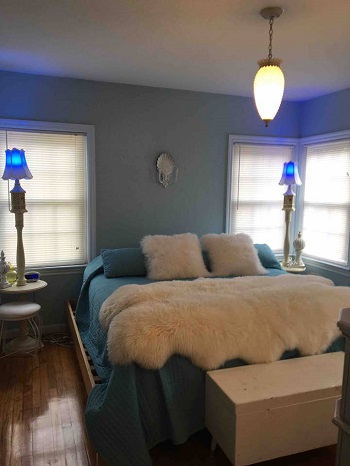 orlando teporary housing rental msster bedrooom suite
hosts a king sized bed complete with all necessary linens
master suite hosts five large windows with plenty of natural light
chest at foot of bed contains sweat shirts and jackets
for those two cold nights.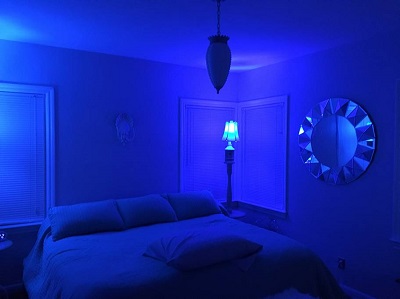 the master suite bedside lamps are equipped with mood setting blue LED bulbs
the master suite has a large closet with hangers and a tall chest for
hanging and storing clothes during your temporary housing stay
the room is equipped with two large mirrors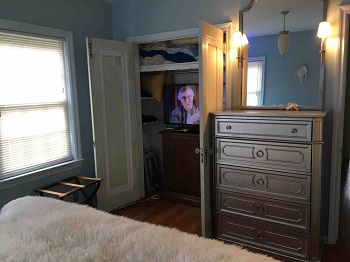 the temporary housing rental house master suite contains
a 4K smart television with all necessary apps pre-loaded.
the television is on a wheeled cart for location anywhere
in the house with its wireless cable box connection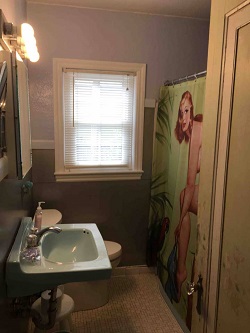 this temporary housing restroom contains a touch free toilet for
ease of operation and ease of cleaning
the restroom is equipped with various soaps, shampoos, linens
and other bath and beauth necessities



this Orlando Florida temporary housing rental has a second bedroom
which hosts a queen sized bed, chest and closet
junior master suite overlooks rear gardens with four
windows letting in plenty of natural light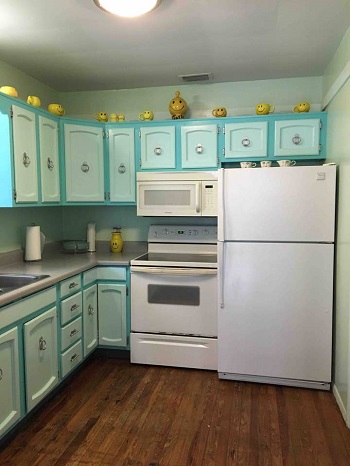 the kitchen is equipped with stove, refrigerator, microwave,
oven and all dishes and cookware supplied
small appliances include a coffee maker, toaster and blender
there is a large pantry for storage of provisions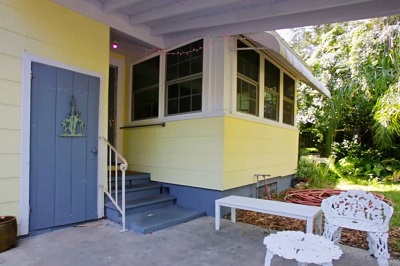 the rear patio overlooks the fountain courtyard
steps lead to the kitchen for ease of provisioning
laundry closet hosts a stacked washer and dryer unit
that is shared with The House On Rails
smoking is perimitted outdoors with urns and ash trays
provided for disposal of cigarette butts throughtout the property

Orlando Corporate Temporary Housing Rentals Are:
Orlando Short Term Rental Houses
Orlando Temporary Rental Houses
Orlando Corporate Rentals
Orlando Temporary Housing
Short Term Rentals Orlando Furnished
Corporate Housing In Orlando Florida
Temporary Housing Orlando Florida
Temporary Housing Near Me
Temporary Corporate Housing Orlando Florida
Insurance Rental Housing In Orlando FL
Orlando FL Insurance Catastrophe Rental>
Our Orlando Temporary Accomodations Offer:
Full furnished temporary rental houses
Complete with full bed linens
Including bath towels, wash rags, soaps and shampoos
Fastest WIFI available with NetGear Nighthawk routers
Cell phone and device charging station
Plenty of extension cords and outlets for convenient charging
4K smart television
Full utilities provided inclding premium cable television
Cold central air and warm central heat
Parking on and off street
Gardens and outdoor spaces for enjoying Florida
Laundry closet with washer and dryer
Hardwood floors throughout this temporary housing rental
Extended stay housing with full kitchen
Short term housing with privacy
Green frienly eco managed property
Pet free temporary rental houses
Green friendly host and property
Landscape and house are maintained chemical free
Clean quiet private functional temporary housing
Central Florida temporary housing